Bed side tables of today are not what they used to be. They are no more that dull little place where you keep an alarm clock or glasses. They have evolved into creative decorative pieces, capable of standing on their own.
Side table hunters, this one is for you! We've scoured the web to bring you the most creative side table designs that exist. Glass, wood, steel or plastic we got them all. Designs featured in this list include the work of some of the best minds in the industry and not surprisingly they sport a beautiful balance of form and function. Don't expect to see some of these side tables when you walk into your local store!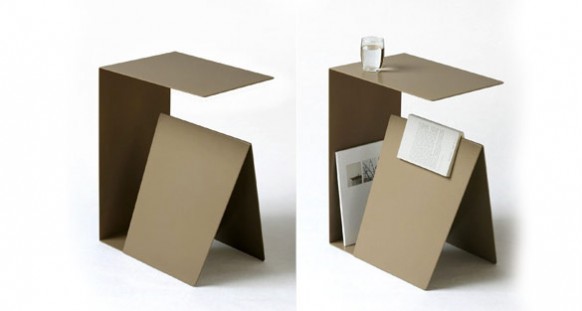 Stephane de Sousa's minimalist bedside table has a waterproof surface, a book shelf and an innovative 'bookmark'.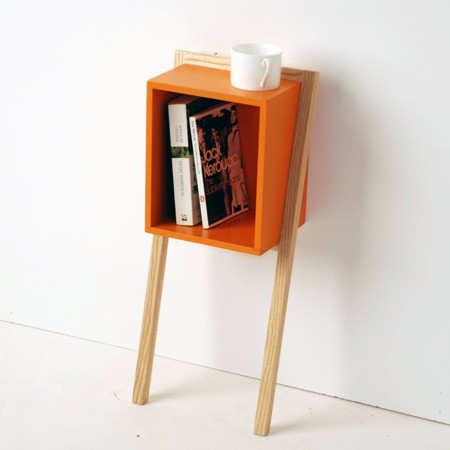 The 2 leg, slanting sidetable by Frank Flavell.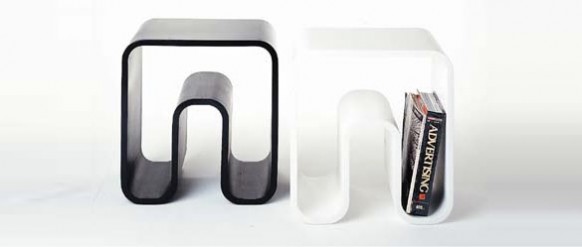 The cute and funky Metro U side table.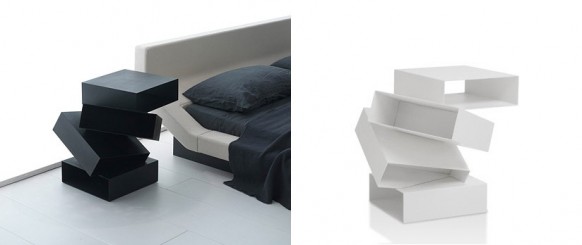 A fancy balancing box table from Porro.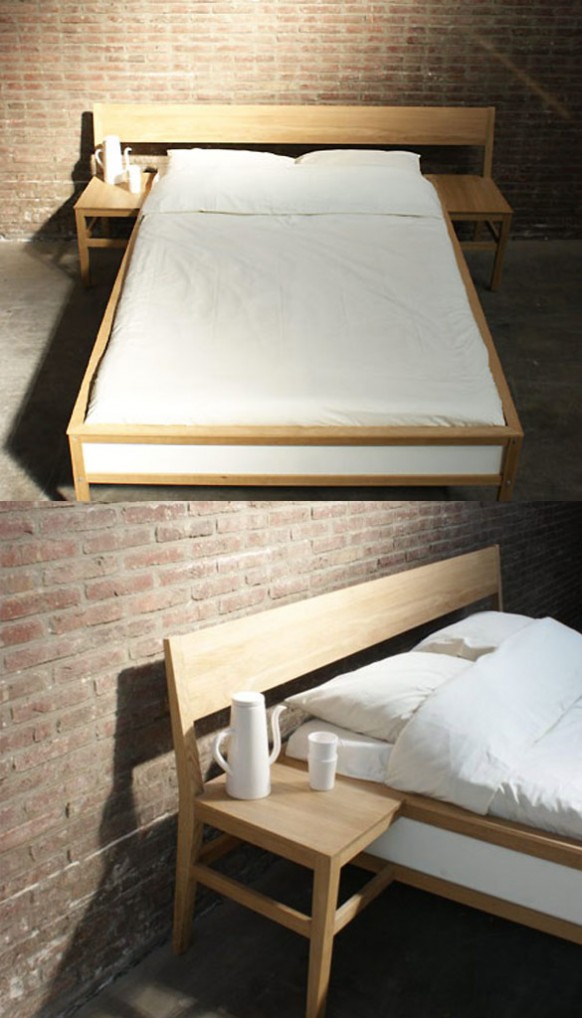 A similar concept of bed-side table integration, by designer Mieke Meijer but this has a more fixed arrangement.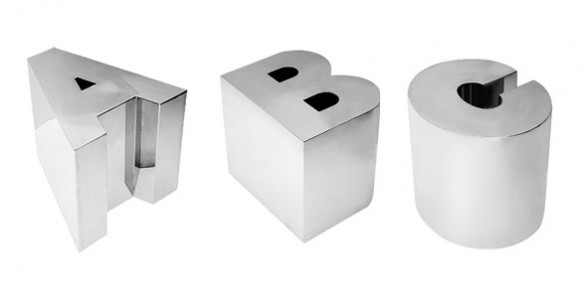 Actually if you are into alphabet side tables, 'Z' is not your only option. Andrew Martin side tables cover the whole range. Check them out.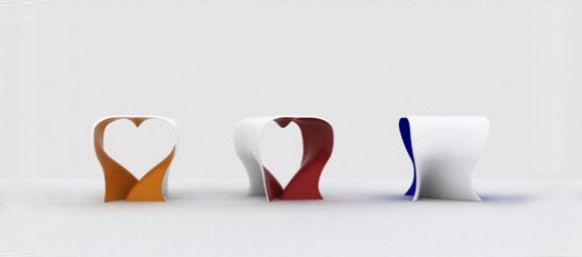 Designer Hideyuki Kishimoto calls this the 'H_stool', we call it the 'Love Side Table'.
Don't forget to follow Feeldesain on Twitter + Facebook  + Pinterest to get all the latest updates