Designer lighting can be quite pricey. You can make yourself an entire set of stylish concrete pendant lights with a single bag of concrete mix and some old plastic bottles.
SUPPLIES:
Quikrete 5000 Concrete Mix
Purchase at Home Depot
QUIKRETE® 5000 Concrete Mix is a commercial-grade blend of stone or gravel, sand and cement that's specially designed for strength. It is available at Home Depot and typically comes in 80lb. bags. The hardest part about working with it is moving the 80lb. bag. Mixing the small quantity needed for this project is easy – all you have to do is add water and stir thoroughly.
Electrical Stuff: Socket, Switch and Cord
Purchase Online at Grandbrass.com
Plastic Bottle
Reclaimed + Recycled
2-liter soda bottles and a thin water bottle work well.
Threaded Tube and Nuts
Purchase Online at Grandbrass.com
These threaded tubes are a common lamp part and can be purchased online or salvaged from an old lamp. I used a 3/8th inch diameter tube.
3 1/2″ Deck Screw 
I used a single deck screw to help hold the plastic bottles in place.
TOOLS:
Box cutter or knife
RYOBI 18 Volt Cordless drill with a 3/8th diameter standard bit for drilling holes in the caps
Wire cutters to cut the cord and strip the wires for reconnecting the socket to the cord after putting the socket inside the lamp
INSTRUCTIONS:
STEP 1: Cut the soda bottle
Poke a hole in the soda bottle with a box cutter and use scissors to cut the bottom of the bottle.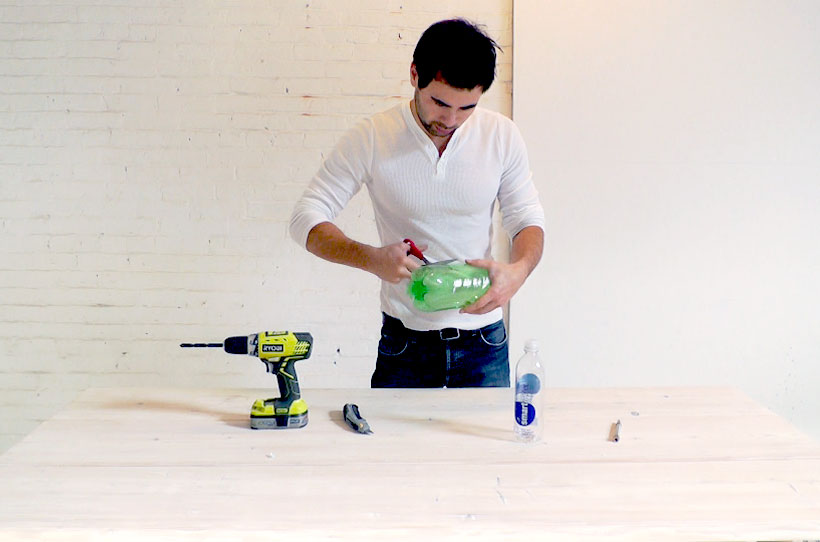 STEP 2: Drill a hole in the caps of the soda bottles
It's easier to drill a hole in the bottle caps when they are attached to the bottle. The hole should be just big enough to screw the metal tube through.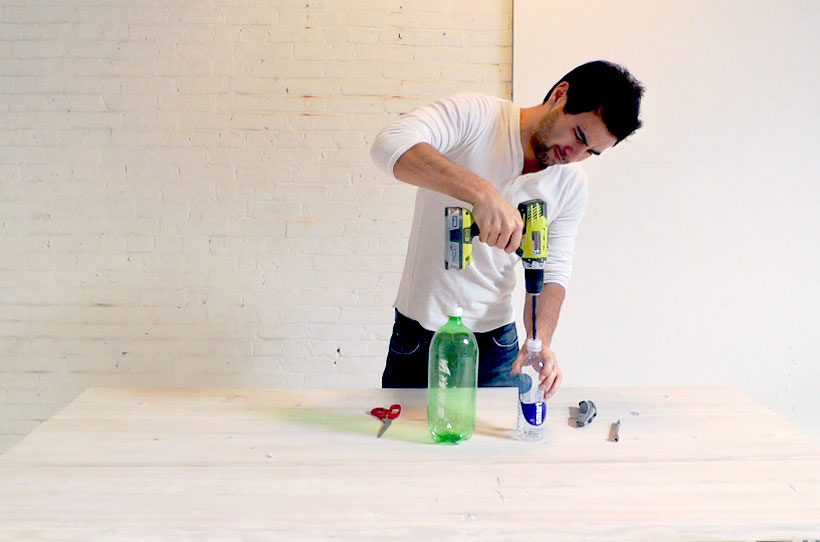 STEP 3: Connect the bottle caps
Screw the tube through both caps and use nuts on either side of each cap to hold them in place.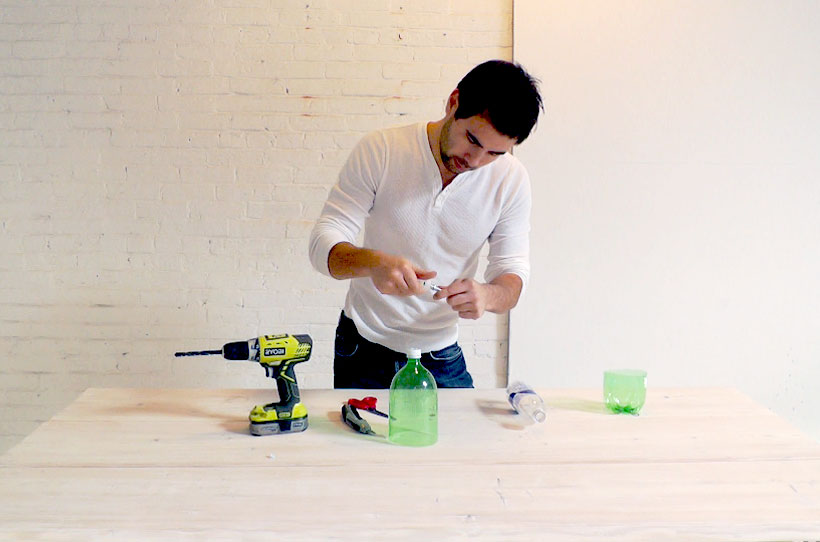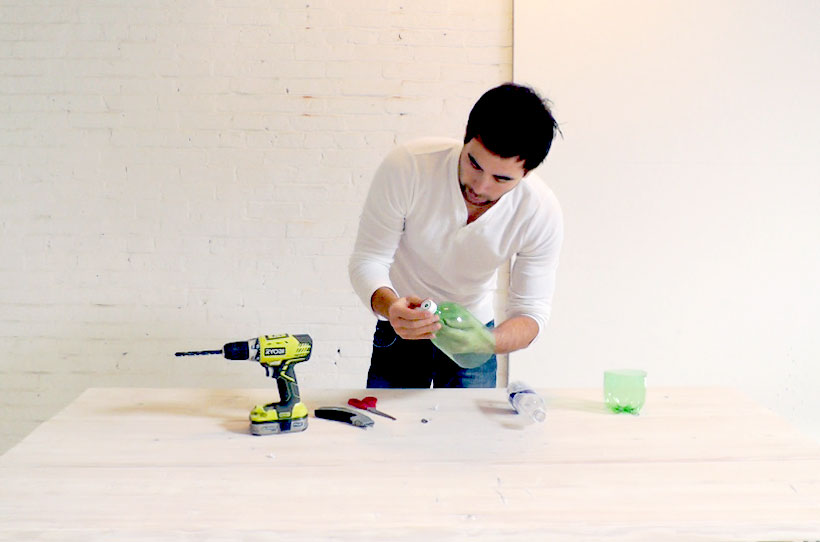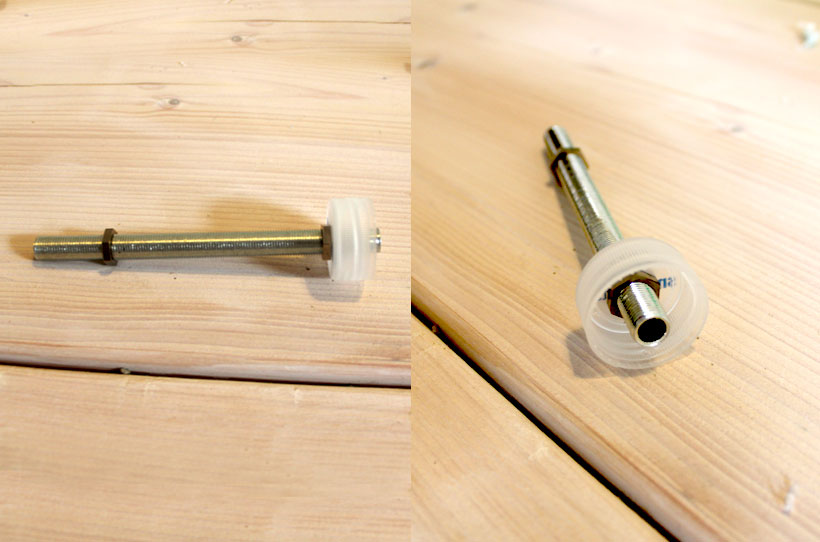 STEP 4: Screw the bottles into the caps
Screw bottles into the connected caps.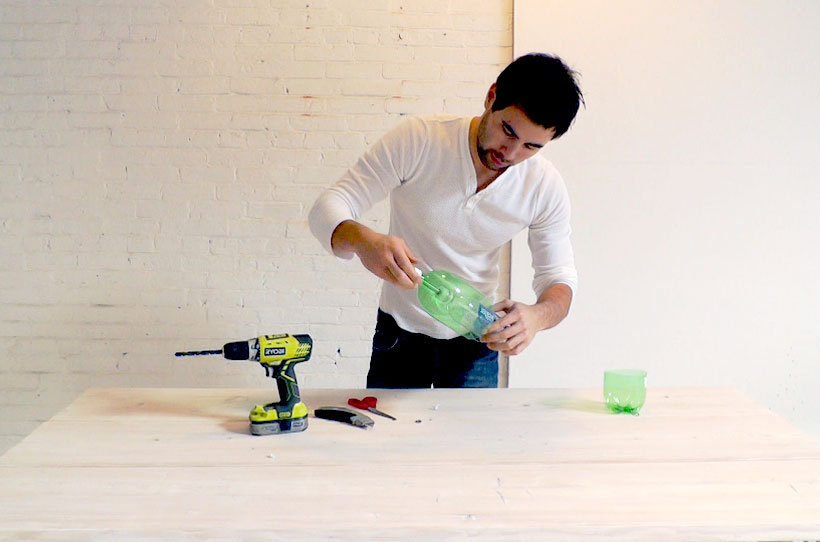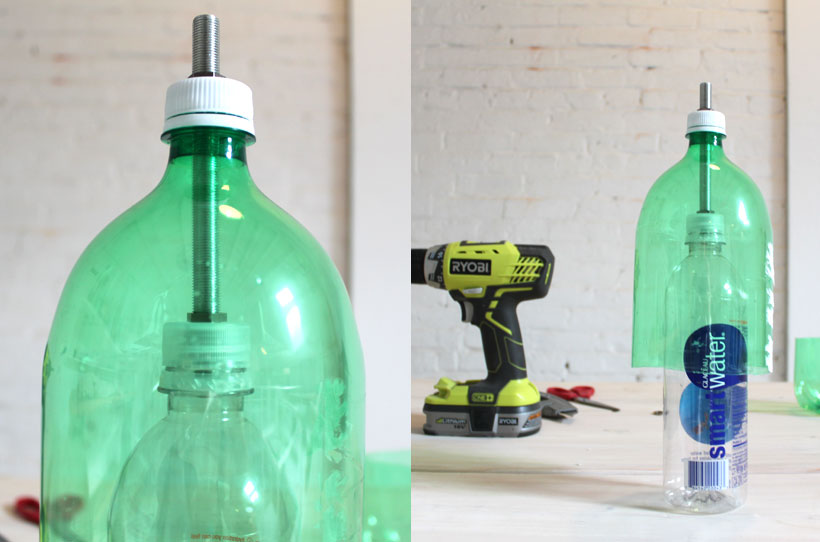 STEP 5: Use deck screws to stabilize the bottles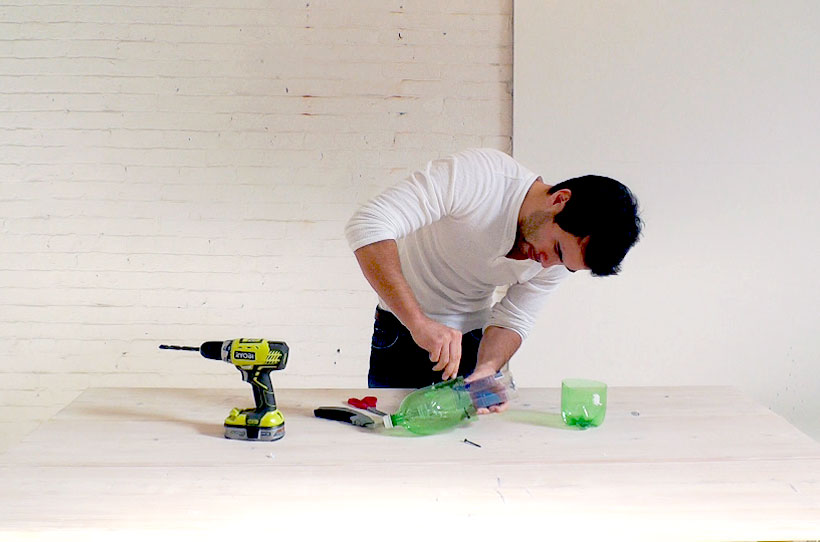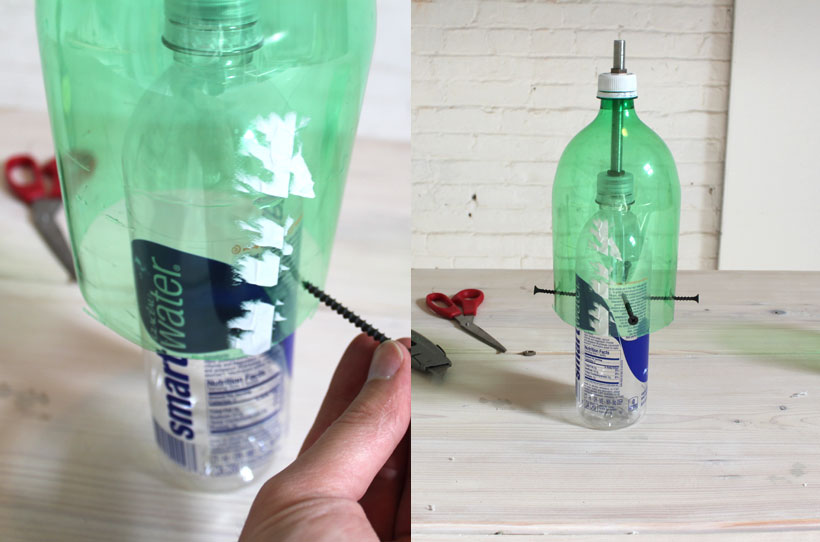 STEP 6: Mix the concrete and fill the mold
Use a large spoon to fill the mold. Shake and tap the mold after each spoonful to make sure the concrete settles.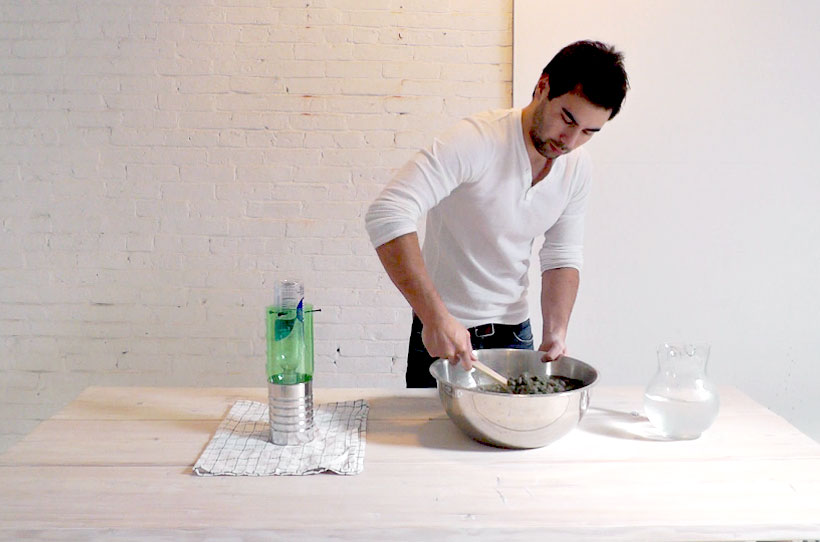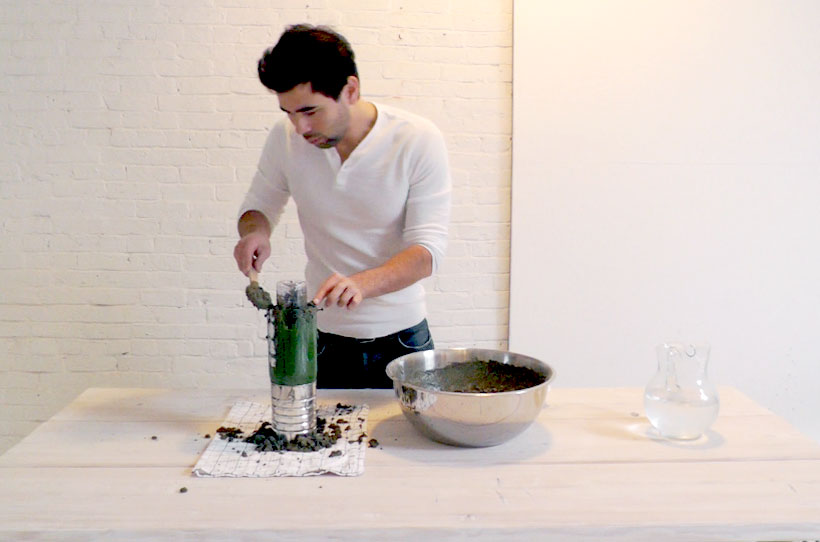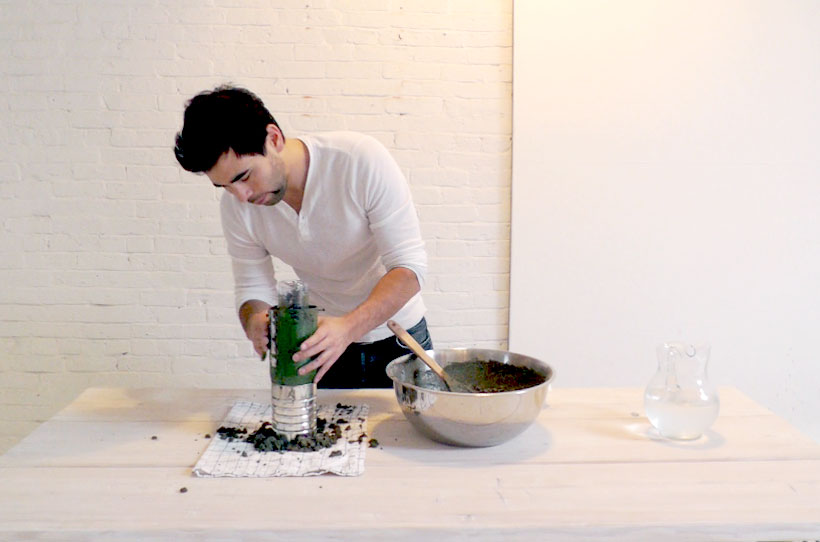 STEP 7: Remove the bottles
I used a box cutter and scissors to remove the plastic bottle.
Optional Step: Cut back metal tube
I like the industrial look of the exposed metal, but you can cut off the excess metal with a hacksaw if you want.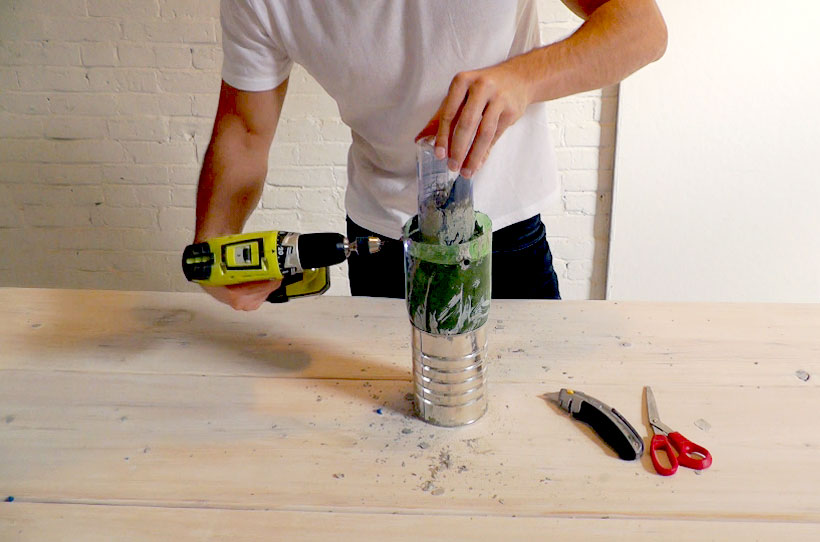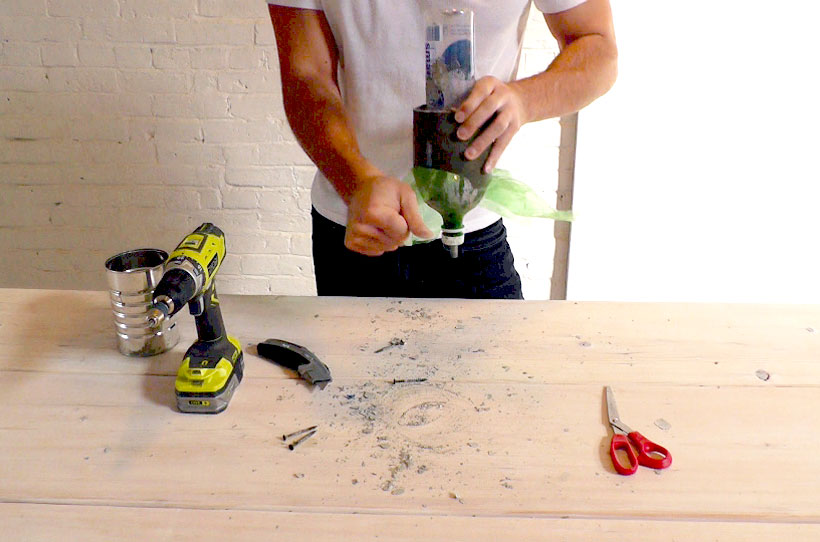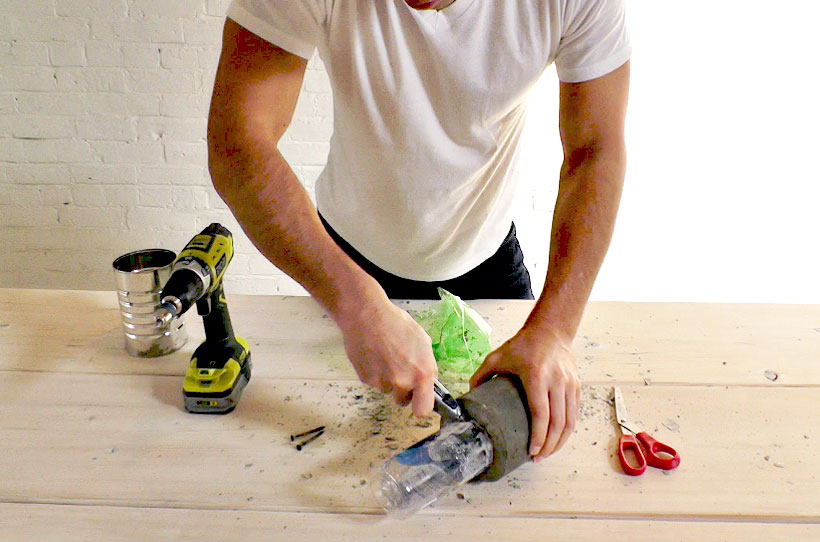 STEP 8: Sand Concrete lamps
I used 120 grit sandpaper to smooth down the rough edges.
STEP 9: Wire lamps
Cut the socket end of the wire and thread the cut end though the bolt hole. Strip the wires and twist them together. Cover the exposed metal with electrical tape or wire nuts and make sure the pendant is securely fastened.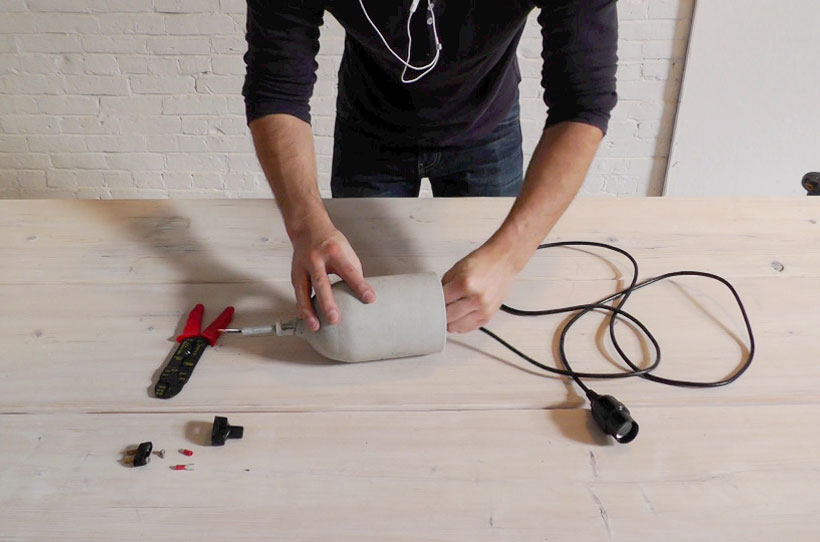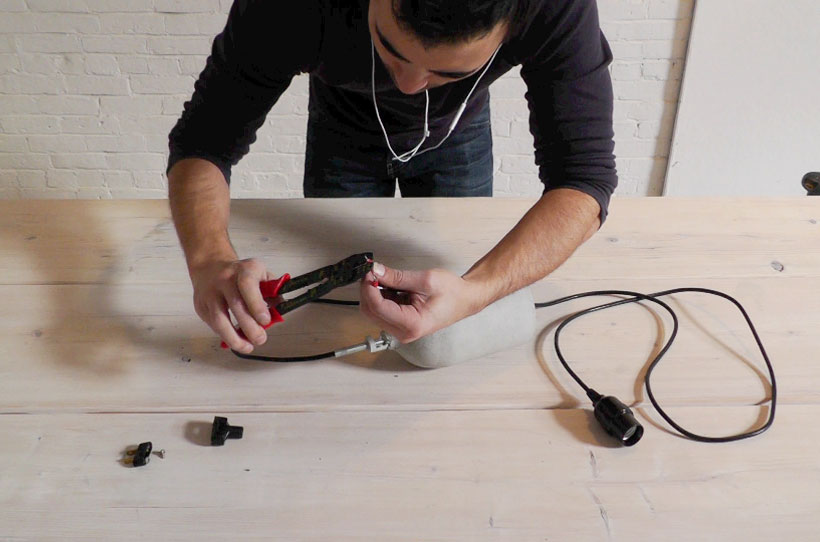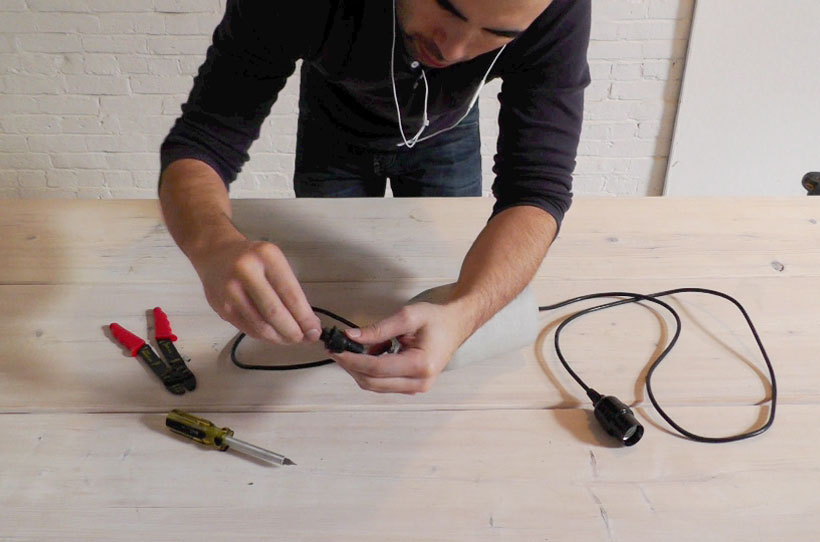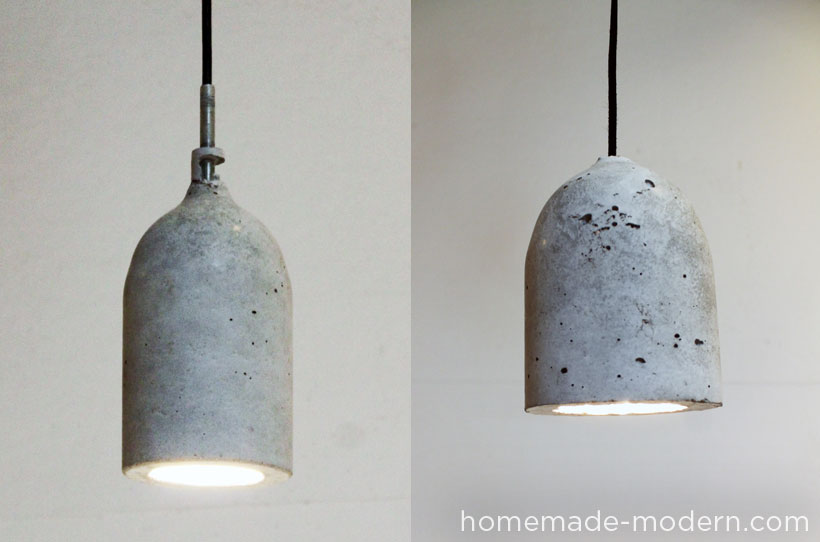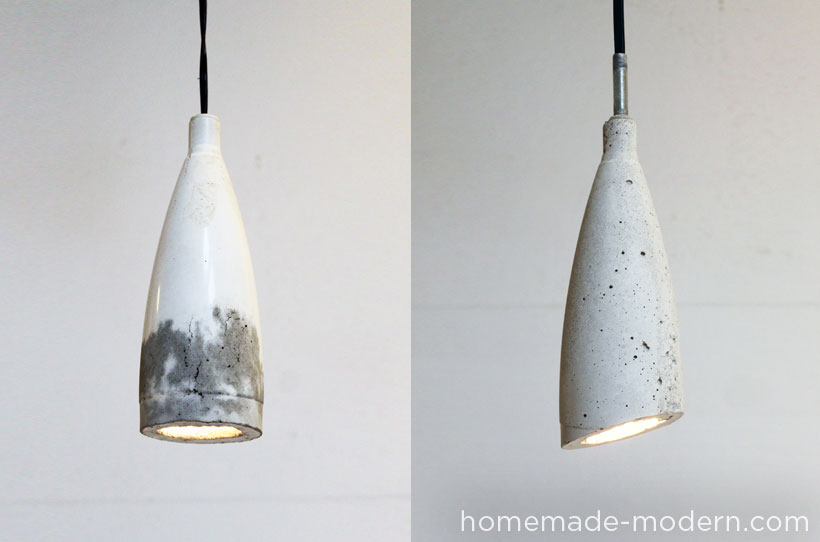 [ via ]