Spring is near and design events are calling! It's time to take a look at the upcoming events, from March to December 2019.
There are hundreds of design fairs, conferences and trade shows taking place around the world every year. Feel Desain is ready to guide you, recommending some of them. Are you ready to take notes?
Melbourne Design Week 2019
14 – 24 March 2019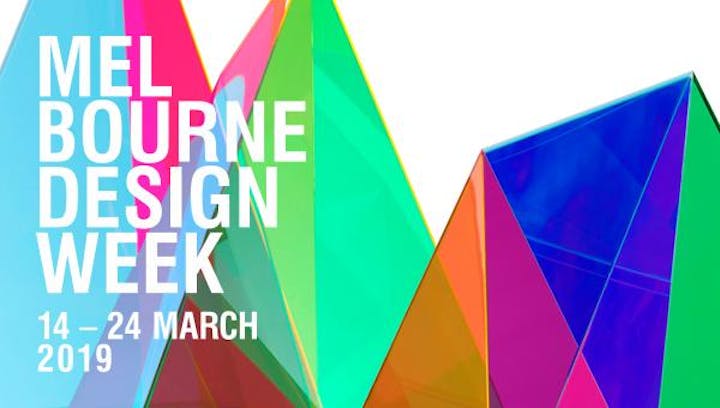 Melbourne Design Week is Australia's leading annual international design event, delivered and supported by Creative Victoria and NGV. It links creativity with business and community, providing a platform for the Australian design industry to express, question, propose and test ideas. Now entering its third year, Melbourne Design Week offers more than 200 events including 47 exhibitions, 14 film screenings, 77 talks, 22 tours and 18 workshops across Melbourne and – for the very first time – Geelong.
Milan Design Week
9 – 14 April 2019
Milan's design week is the biggest annual get-together in the design calendar. The main event is the Salone del Mobile furniture fair, but there are also design districts all over the city, from Brera to Tortona. Do not miss ExpoWanted design competition.
Design Month Graz
11 May – 9 June 2019
From May 11 to June 9, 2019, a dense and diverse program will be presented in the Austrian UNESCO City of Design. Exhibitions, lectures, workshops, presentations and guided tours bring the value and meaning of design to the public. It puts the city in a state of exception in which design can be perceived everywhere.
Design Month Graz 2019 focuses its program on the topic "Women & Design".
Łódź Design Festival
19 – 27 May 2019
Łódź Design Festival is currently East-Central Europe's most significant and internationally organized design event. It presents different facets of design including industrial design, arts and crafts design, graphic design, architectural design and fashion design. Are you ready for 2019 new edition?
Clerkenwell Design Week
21 – 23 May 2019
This year Clerkenwell Design Week turns 10. One of London's most vibrant districts each year attracts the international design community with a series of showroom events, exhibitions and special installations that take place across the area. Are you an architect, interior designer or design-lover? Register for Clerkenwell Design Week here!
Barcelona Design Week
12 – 19 June 2019
Conferences, exhibitions, business meetings and networking sessions take place in the Catalonian capital for this week-long event. Visit: http://www.barcelonadesignweek.com/
LA Design Festival
20 – 23 June 2019
From architecture and interiors to graphic, industrial, fashion, set, costume, and experiential design, the LA Design Festival showcases the best of the local design scene as well as some exciting national and international voices. To name but a few: Anna Charity, the head design of Headspace app, filmmaker David Charles, Girlboss art director Chloe Parks and so much more.
Paris Design Week
6 – 15 September 2019
Every September, Paris Design Week marks the start of a new year for international designers. This fringe event during Maison&Objet allows professionals, trend addicts and any other curious people, to rediscover the French capital through the prism of innovation. To see more: https://www.maison-objet.com/en/paris-design-week
Design Week Mexico
9 – 13 October 2019
Since 2009, Design Week Mexico is the city event that builds the most influential design scene in the country through a program with diverse meeting platforms for the creative community and the most important actors in the cultural, educational, commercial and cultural spheres. governmental.
Dubai Design Week
11–16 November 2019
International designers present furniture, lighting, textiles and technology to markets in the Middle East and North Africa in this fair located in Dubai's design district. Last year's highlights included the Desert Cast chairs by a trio of designers from Kuwait. To see more visit Dubai Design Week website!