Vine allows Twitter users to create six-second-short, loopable videos (kinda like an animated GIF) which are embedded right into tweets on Twitter's website. The videos appear underneath the text of a tweet in folks' timelines and begin playing automatically if you expand the tweet, and there's even support for sound as well.
Today, we're introducing Vine: a mobile service that lets you capture and share short looping videos. Like Tweets, the brevity of videos on Vine (6 seconds or less) inspires creativity. Now that you can easily capture motion and sound, we look forward to seeing what you create.
Vine is available free for iPhone, right over at the App Store. Twitter stated that they are working to bring the app to other mobile platforms, though there's no specific mention of Android, windows phone or BB10 so far. Nokia Lumia phones have something similar with the "Cinemagram" feature in their WP8 camera app, while there's also a similar app called Cinemagram for iOS already.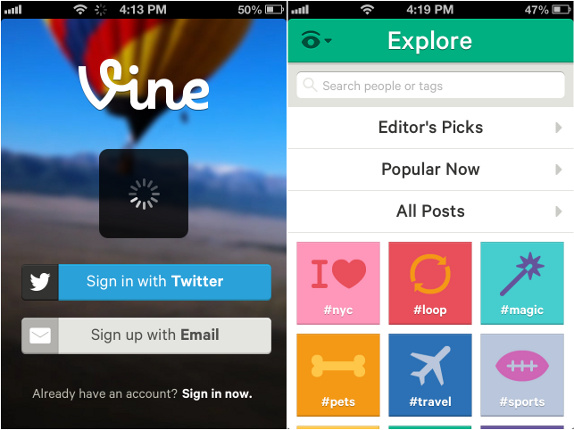 [ via ]
Don't forget to follow Feeldesain on Twitter + Facebook  + Pinterest to get all the latest updates