The creative team at Swatt Miers Architects was in charge with transforming a vision into reality, designing the three tea houses as perfect observation spots. The houses themselves command your attention with their sweet simplicity. These natural houses designs make you feel like you're a million miles away, yet always within easy reach of urban comforts and convenience.
According to the official description provided by the project developers, each new tea house was created as a "transparent steel and glass pavilion, hovering like a lantern over the natural landscape. Cast-in-place concrete core elements anchor the pavilions, supporting steel channel rim joists, which cantilever beyond the cores to support the floor and roof planes. With its minimal footprint, the design treads lightly on the land, minimizing grading and preserving the delicate root systems of the native oaks".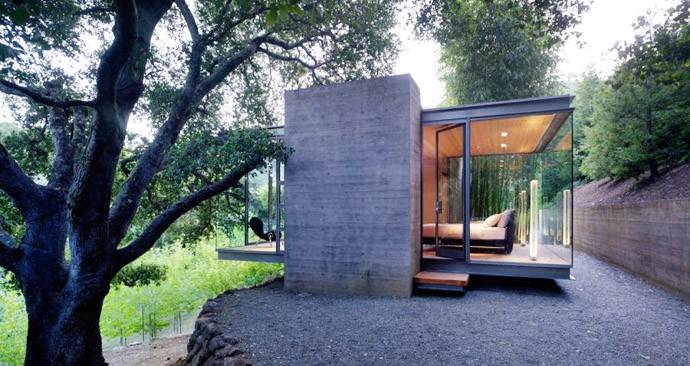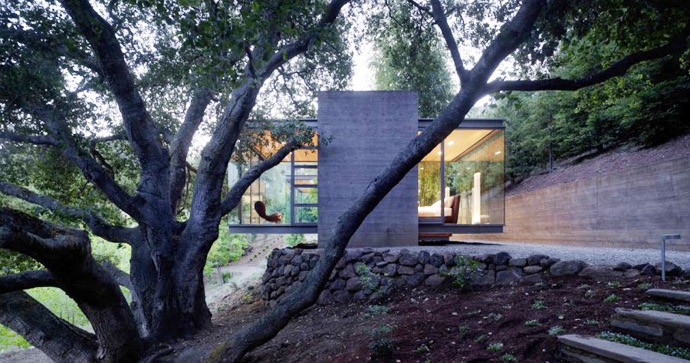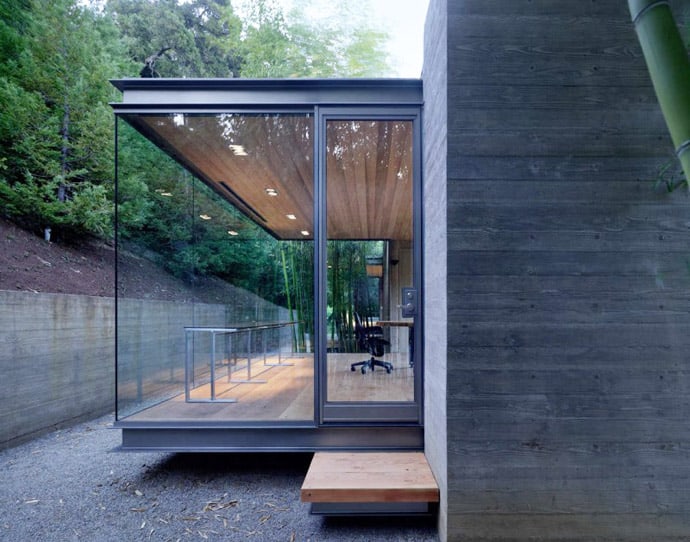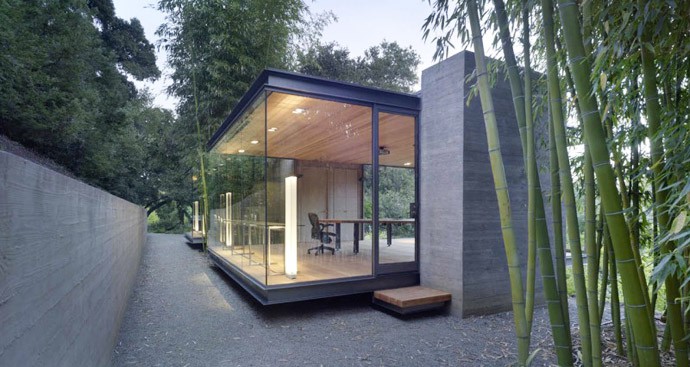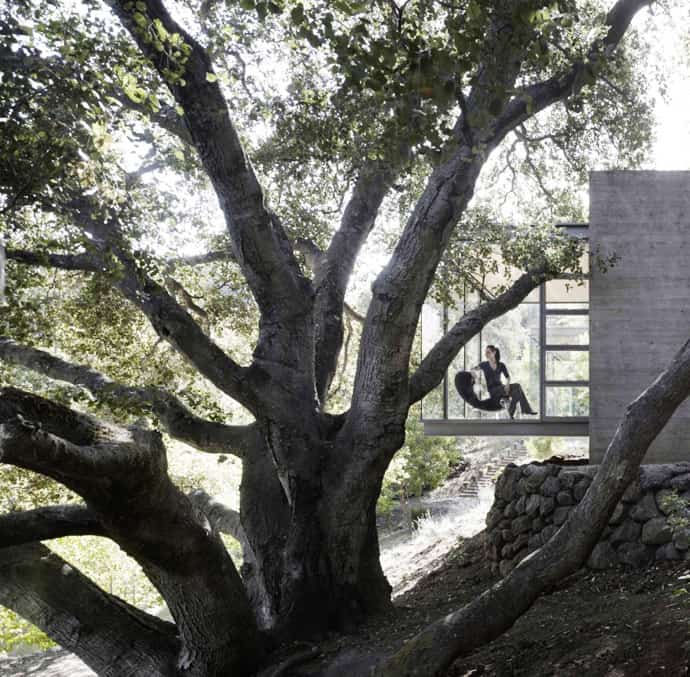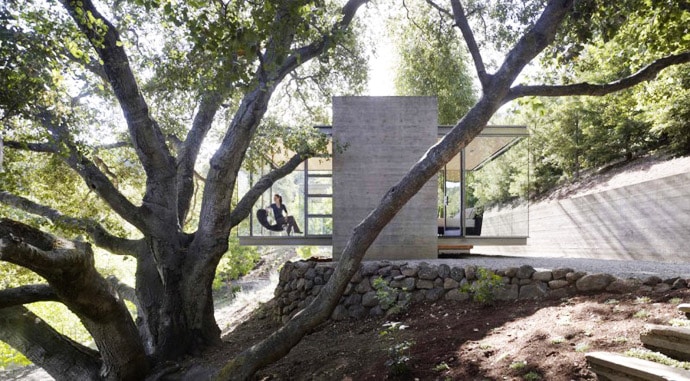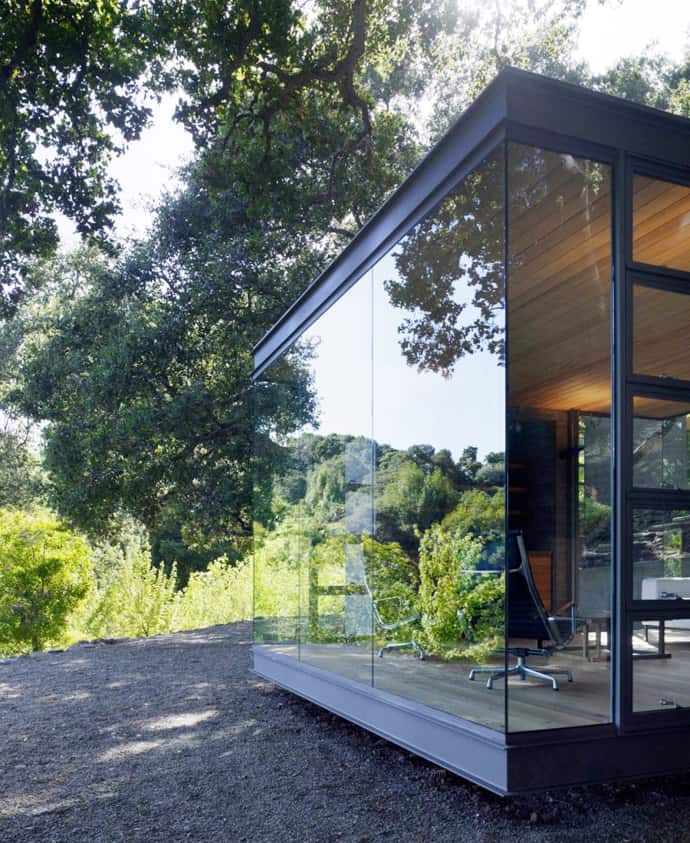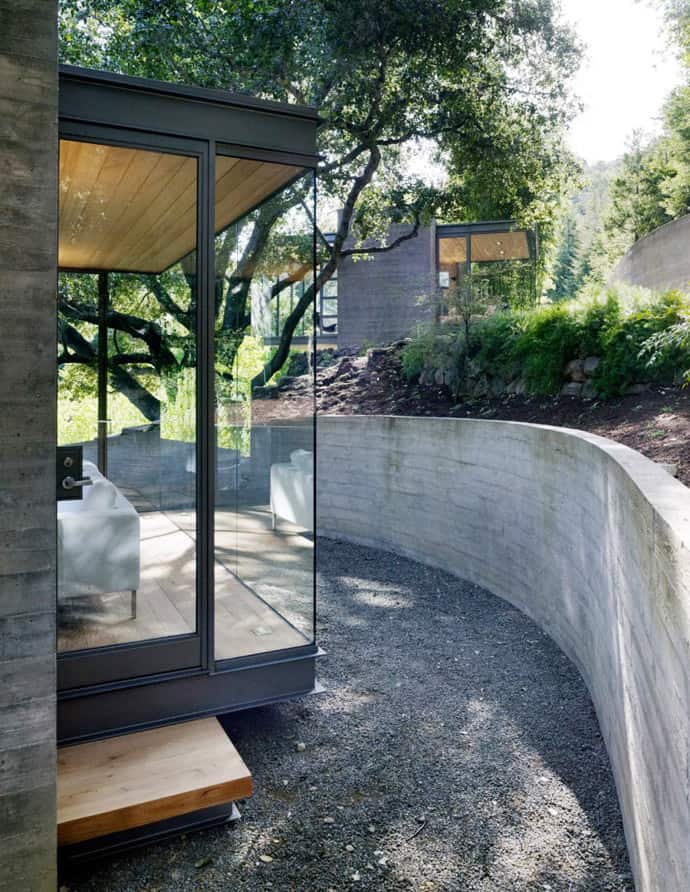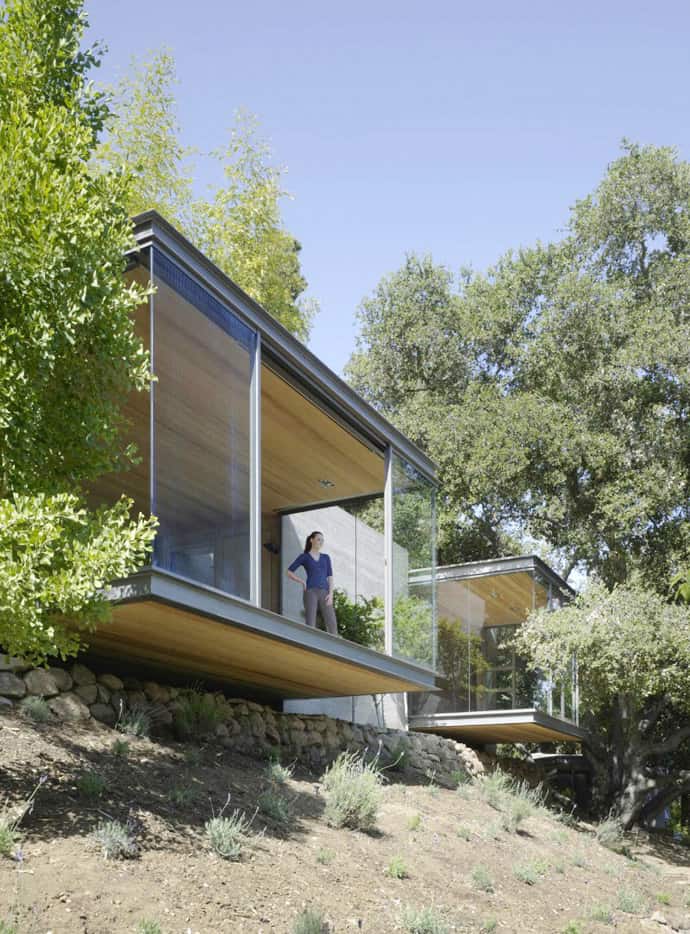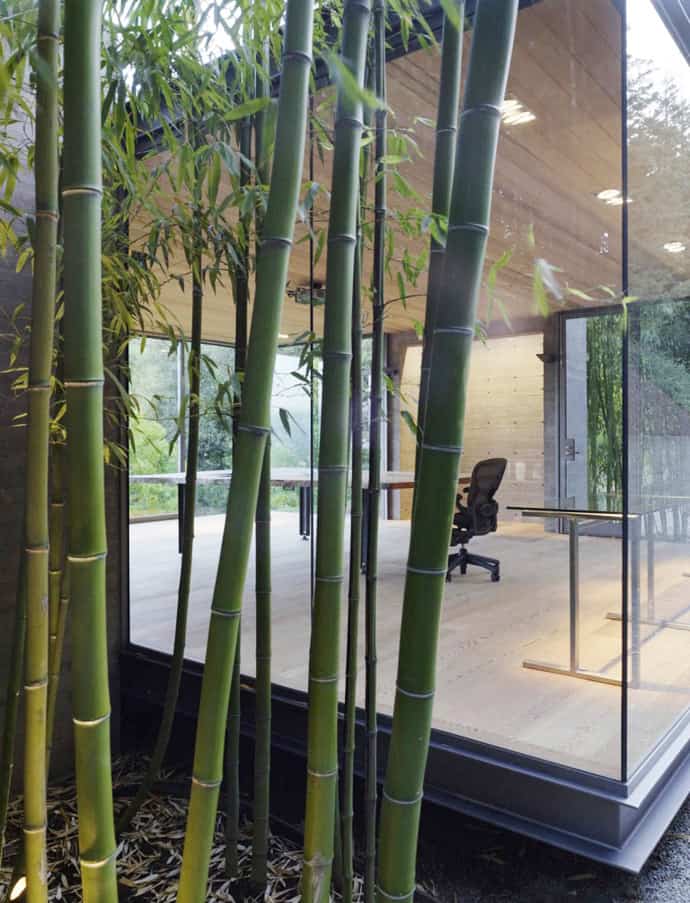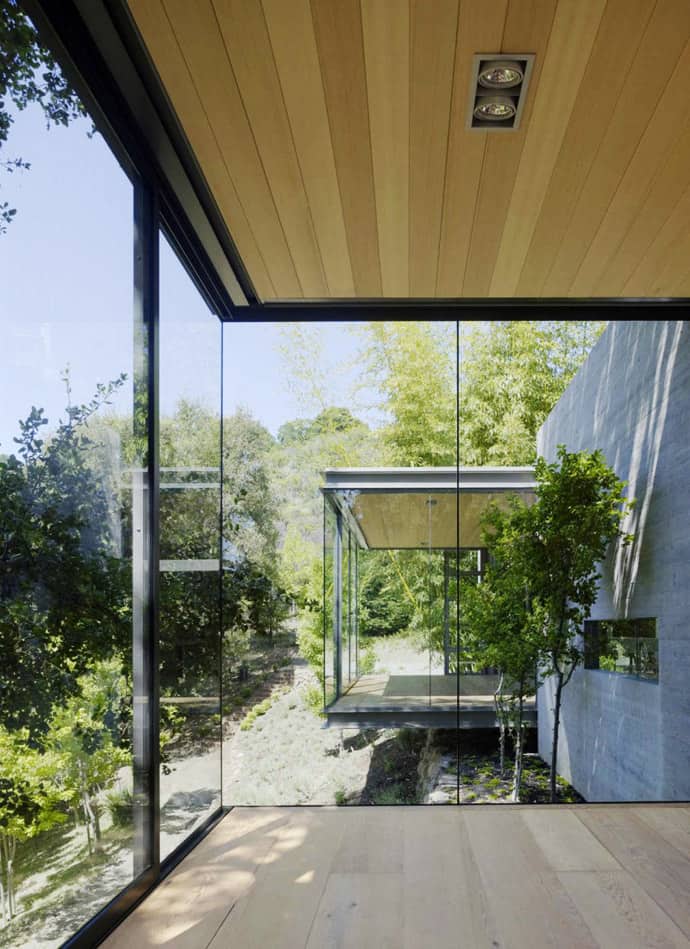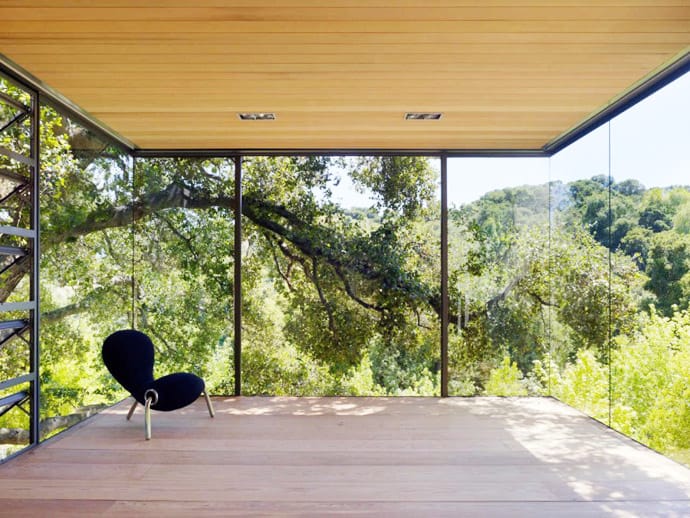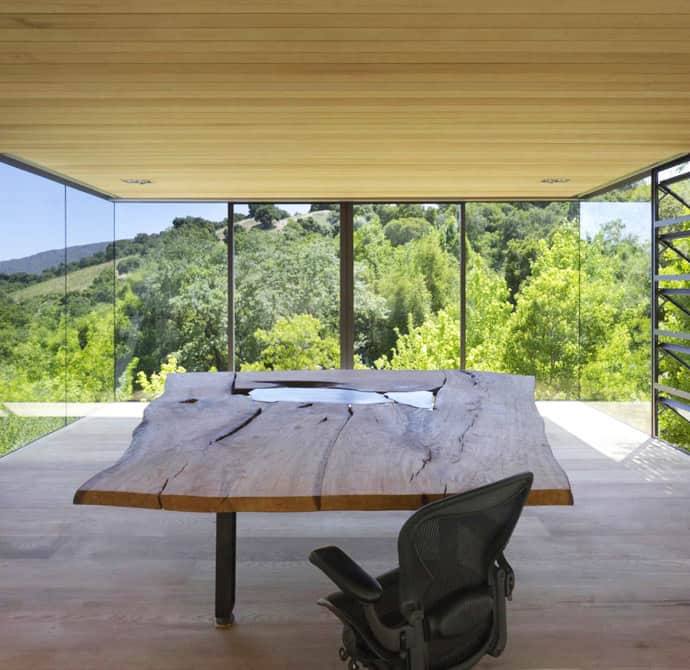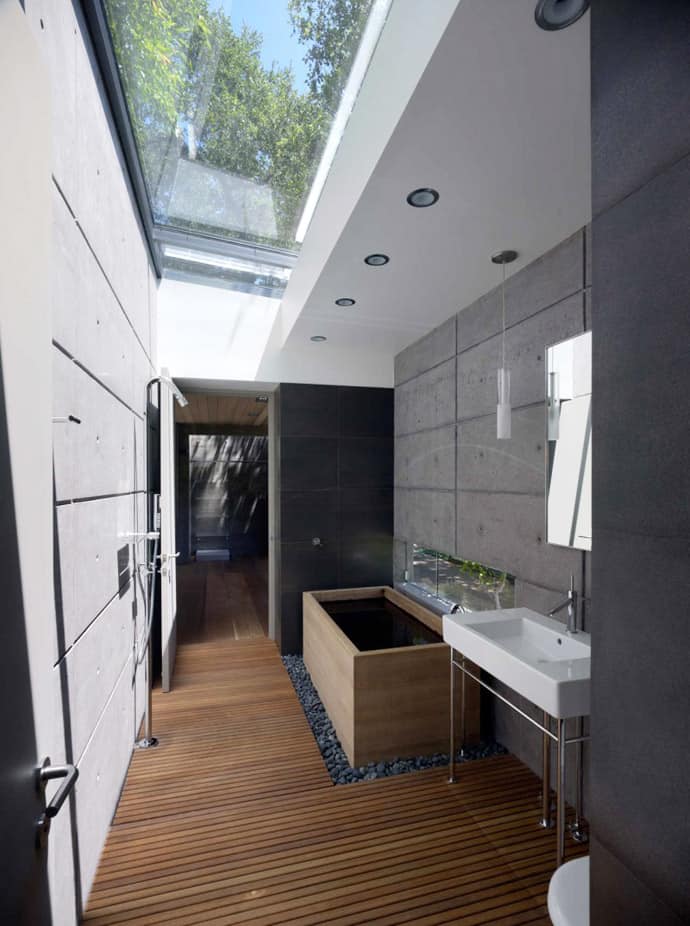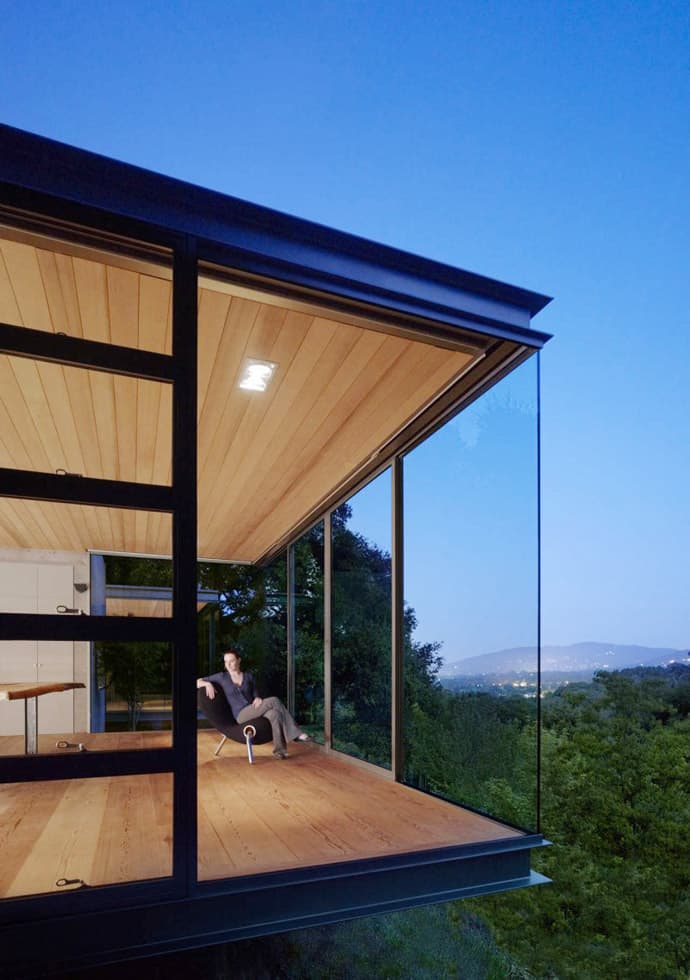 [ via ]
Don't forget to follow Feeldesain on Twitter + Facebook  + Pinterest to get all the latest updates.