Picnic Pants- Your Own Private Table when Sitting Cross-Legged
Picnic Pants is a perfect balance between fashion and function!  Picnic Pants by Acquacalda Design can be very useful to anyone when sitting cross-legged. Skinny jeans that often we wore are crossing the legs, this a right reasons where Picnic Pants come in, an innovation for the pants that takes advantage of the cross-legged position to become a comfortable table surface and an orient able pocket for drinks that hovers above your crotch.  Would You Wear A Pair Of 'Picnic Pants'?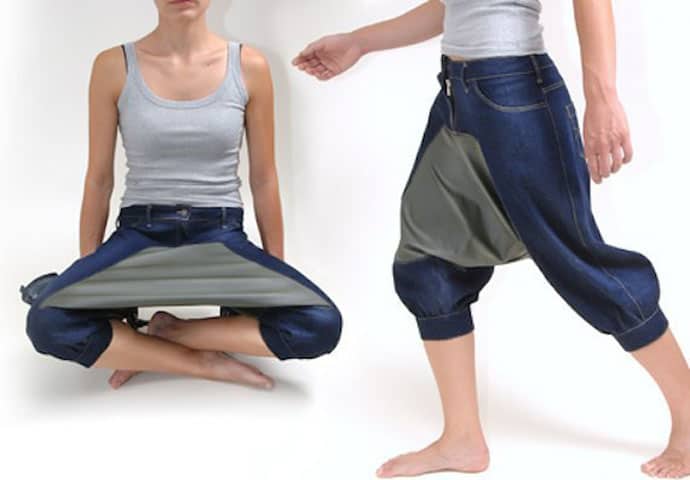 [ via ]
Don't forget to follow Feeldesain on Twitter + Facebook  + Pinterest to get all the latest updates.