Designed by ARC'S | Country: Italy
"What is the nutshell of Italian excellence? And how the beloved Nutella can celebrate it, together with millions of Italian families? This was the starting point for the design of the limited edition of Nutella "Esperienza Italia 150".
ARC'S has interpreted the project in four themes: arts (music, poetry, cinema), design, landscapes & Architecture and historical topics. The result is a fresh and joyful dialogue between Federico Fellini and the matchless Moka for coffee, Rome and Venice and Garibaldi riding a Vespa!
Words and design mix together, words become design and they beat a syncopate rhythm. For example, the "landscapes & architecture" theme in English would sound something like "The train makes us run quickly: from the Alps to Sicily joins Rome the immortal with Pisa and its tower and Venice laying on the water!".
In esclusiva, l'edizione la limited edition Nutella "Esperienza Italia 150" in omaggio al 150° anniversario dell'Unità d'Italia.
L'agenzia ARC'S ha suddiviso questo progetto in 4 temi: arte ( musica, poesia,cinema) design, paesaggi e architettura!
Il risultatò sarà un curioso dialogo fra Garibaldi e la Moka e Roma e Venezia che Guidano una Vespa!
Non vi resta che scegliere il vostro preferito!
Rimanendo in tema di Nutella, vi consigliamo anche:
– Il Biscotto ditale per Nutella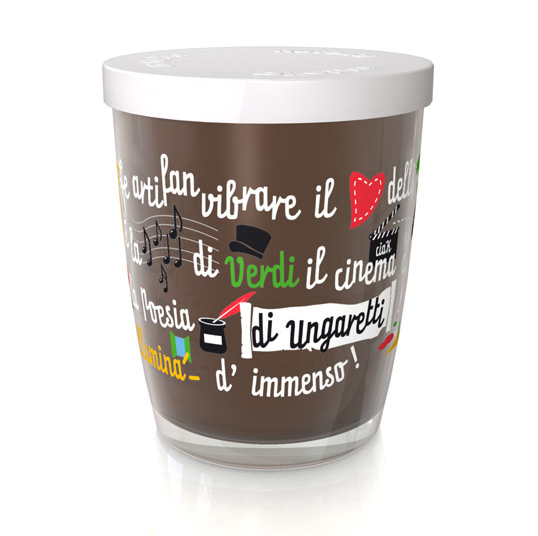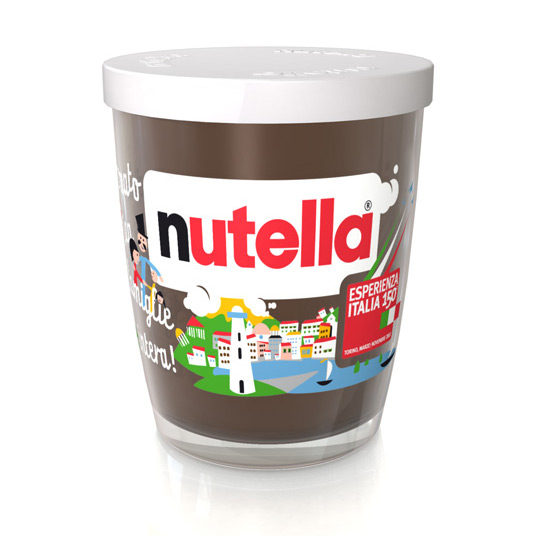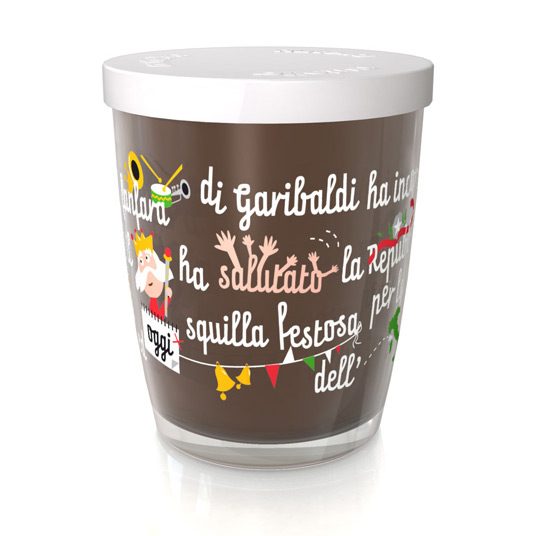 – Il Biscotto ditale per Nutella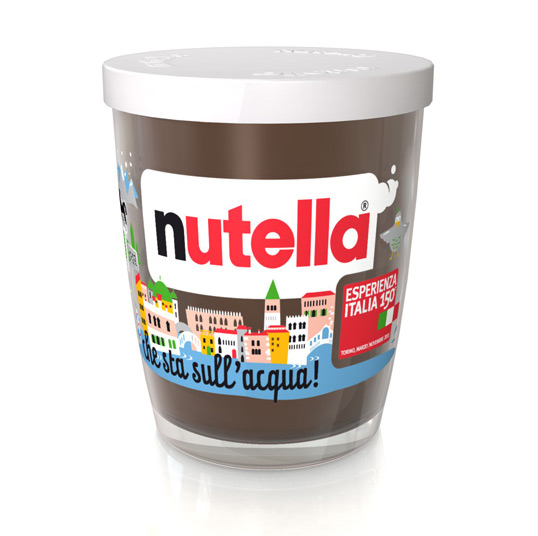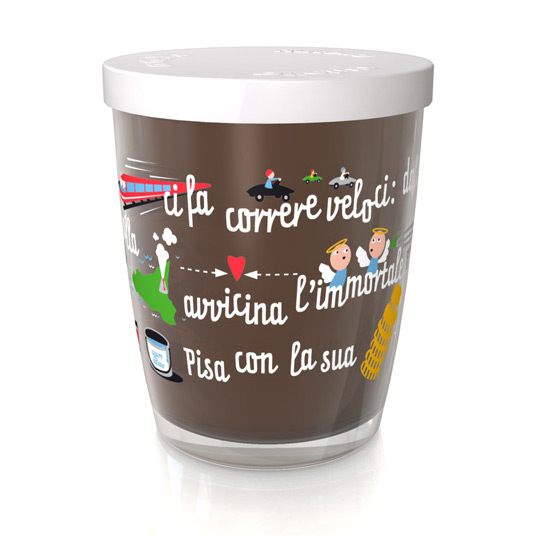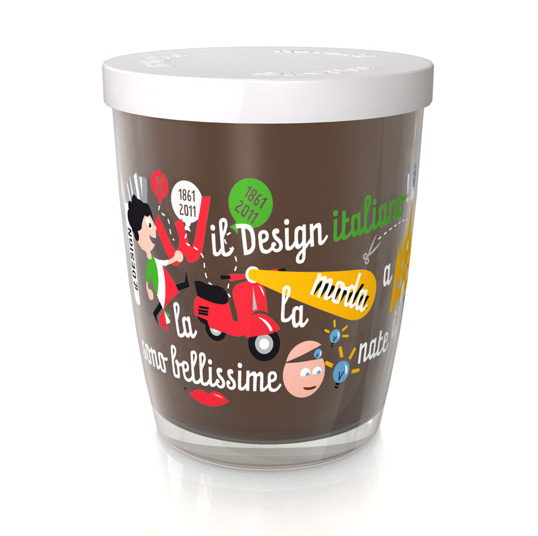 [via]