After the great exhibition at the TATE MODERN GALLERY  in London with Sunflower Seed's Installation, the chinese artist Ai Weiwei come back with this unwriteble project.
Forever bicycles is included in Ai Weiwei's new exhibit in Taiwan. It's an incredible, arching layer of a thousand bikes and reflects's Ai's perception of the rapid pace of China's social change.
A woman looks at Forever Bicycles
Photo: Reuters, Pichi Chuang
A man admires the work
Photo: Getty
The artist also installed as part of his exhibition at Galleria Continua in San Gimignano in Italy, 760 bikes stacked, tied and fastened together to give a sprawling creation. Amazing facility remembering his previous intervention Forever Bicycles to discover in images in the future.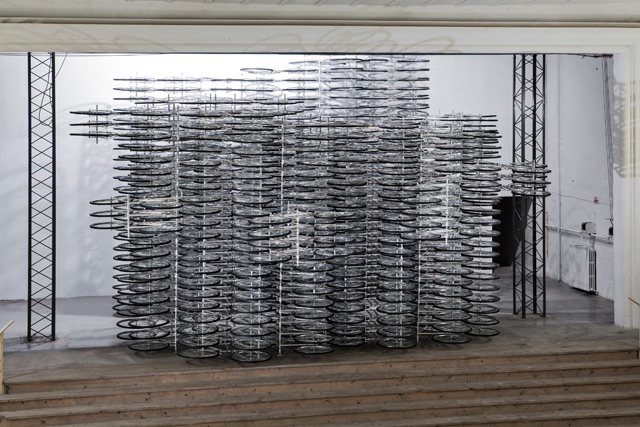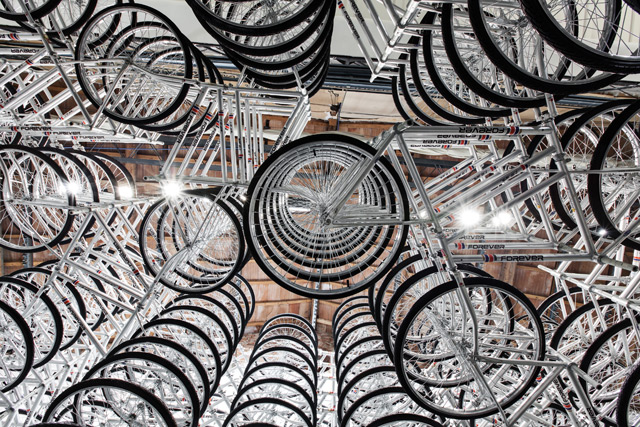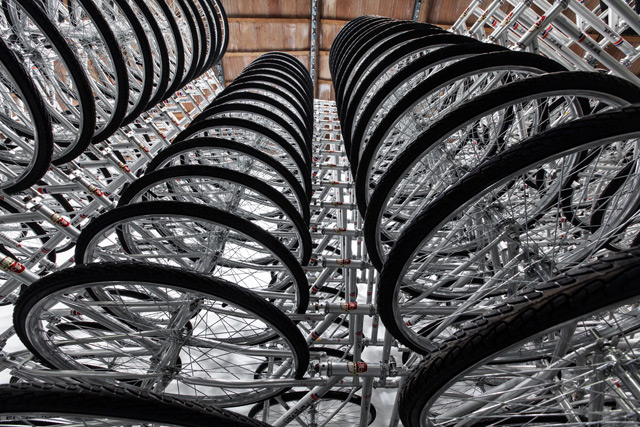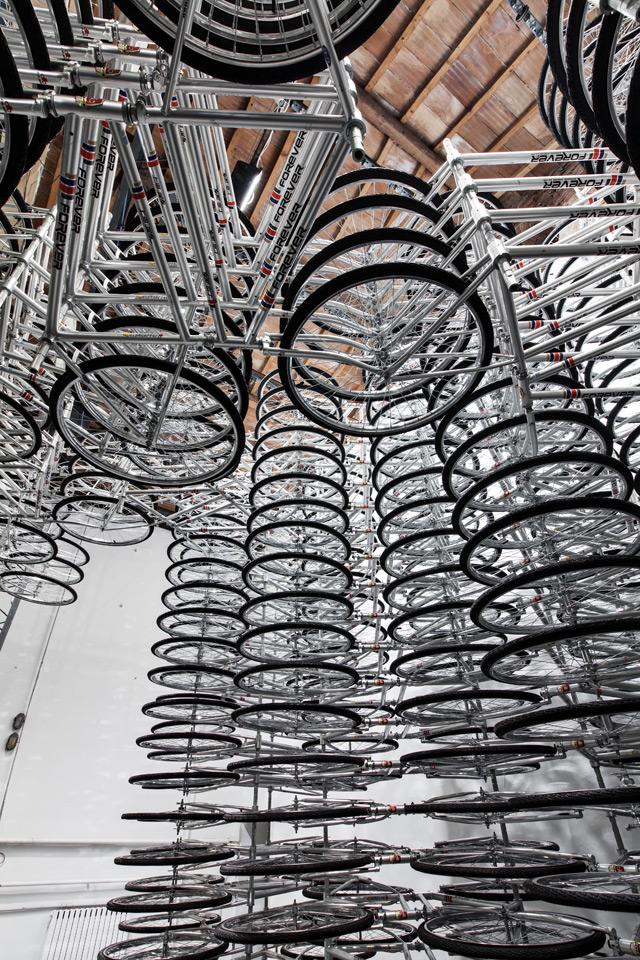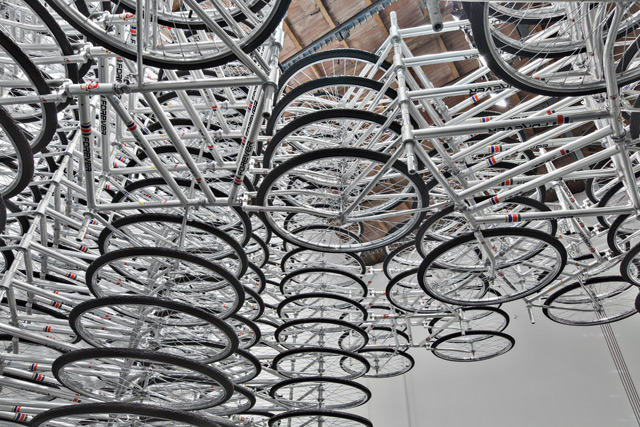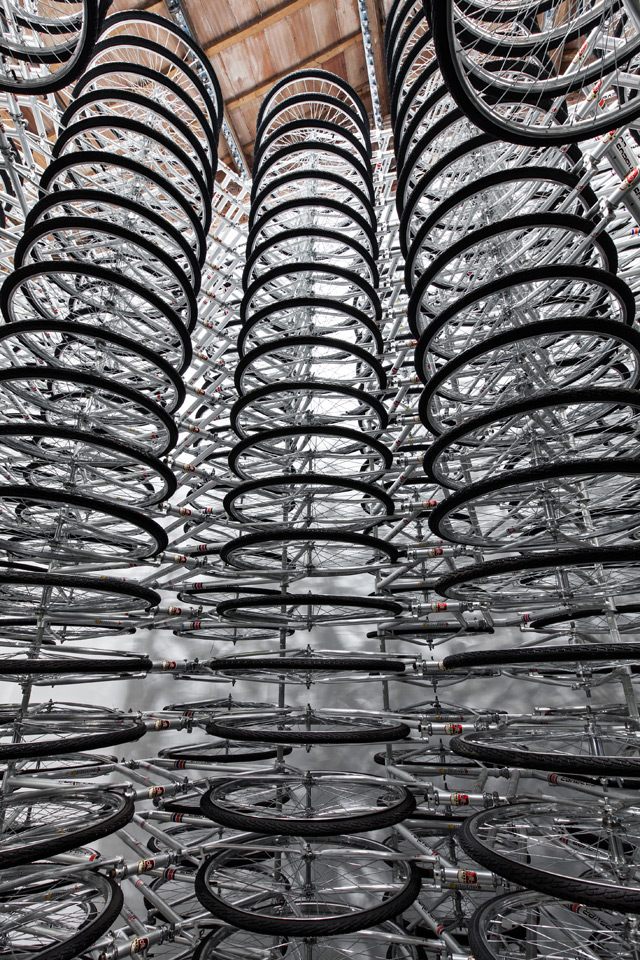 Another looks on
Photo: Getty
In the few years we've ridden in China, we've seen massive change, including the bike. This work is like Ai took a bike pile and lifted it up into the ceiling of a fine art gallery where the world's bicycles are made.
When I saw the One on One bike pile, I thought, at some point that's going to become self aware and crawl out of this basement and fill the bike lanes of this city.
Don't forget to follow Feeldesain on Twitter + Facebook to get all the latest updates.