Time and nature take their course. And you can wave goodbye to a historic-artistic heritage. But not David Closes. Here's how he restores the church of S. Francesc with a contemporary makeover that shows wrinkles and prostheses alike.
Who said deterioration has to be a disvalue? A certain Baudelaire taught that a poet resembles an albatross, magnificent in the sky but clumsy and decadent when it lands on a ship.
So try taking this image and applying it to what David Closes has done to the convent of Sant Francesc in Santpedor, Spain. Built between 1721 and 1729, then demolished in 2000, of the original building only the church remains, which has been undergoing renovations since 2003. Closes has managed to preserve the historical legacy of the building (scars included), with the addition of new values. Without losing sight of the architectural unity, the church is now an auditorium and multifunctional cultural space.
The lighting of the interior has been specifically designed to guarantee maximum luminosity in every area of the nave, but without altering spaces and dimensions. A system of stairs and ramps allow you to cross each space in a circular path, providing a vision of the whole that reads like a history book made of rock and steel. Church in ruins, auditorium, multipurpose space. Should we also add the word museum? Almost… Soon S. Francesc will also contain a historical archive.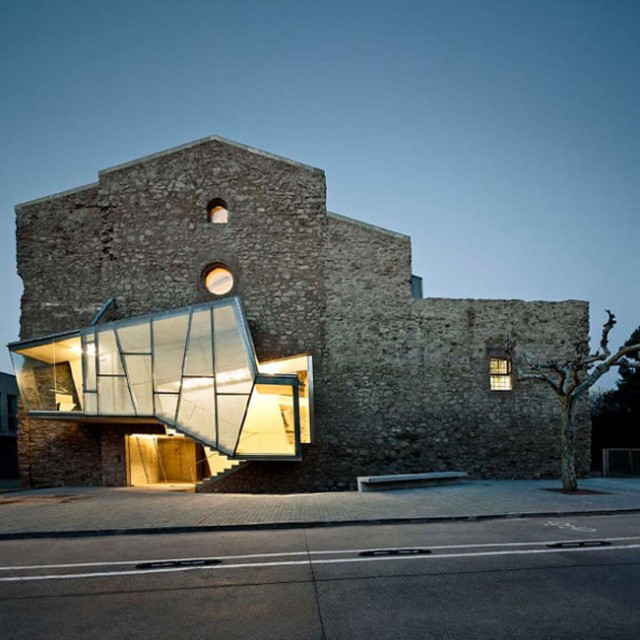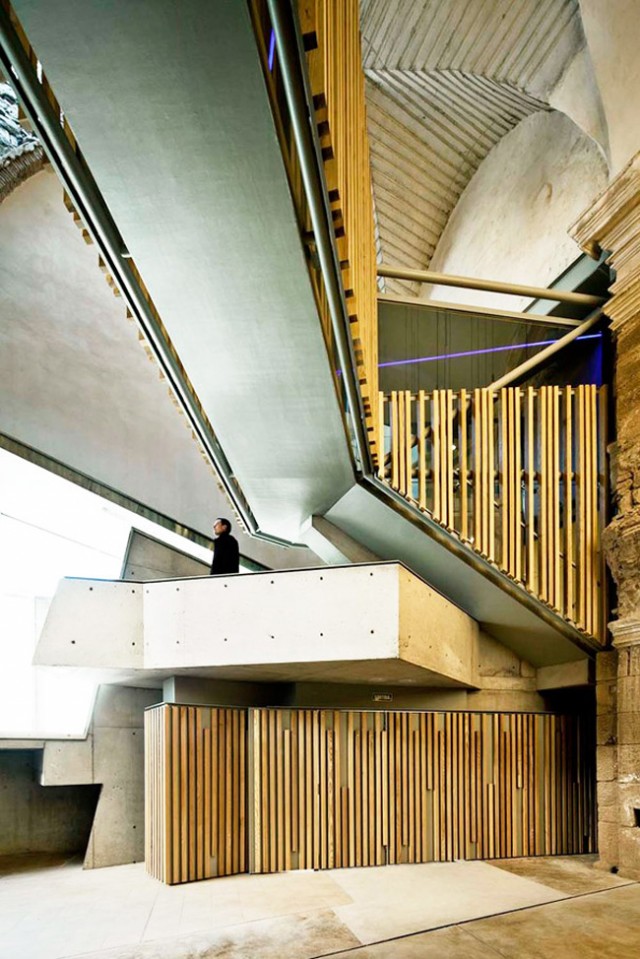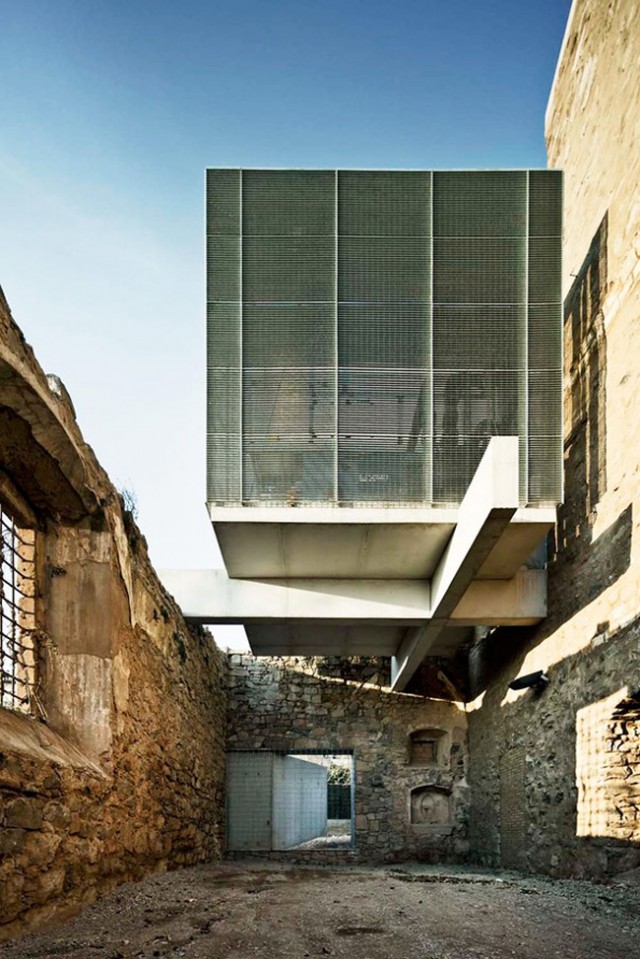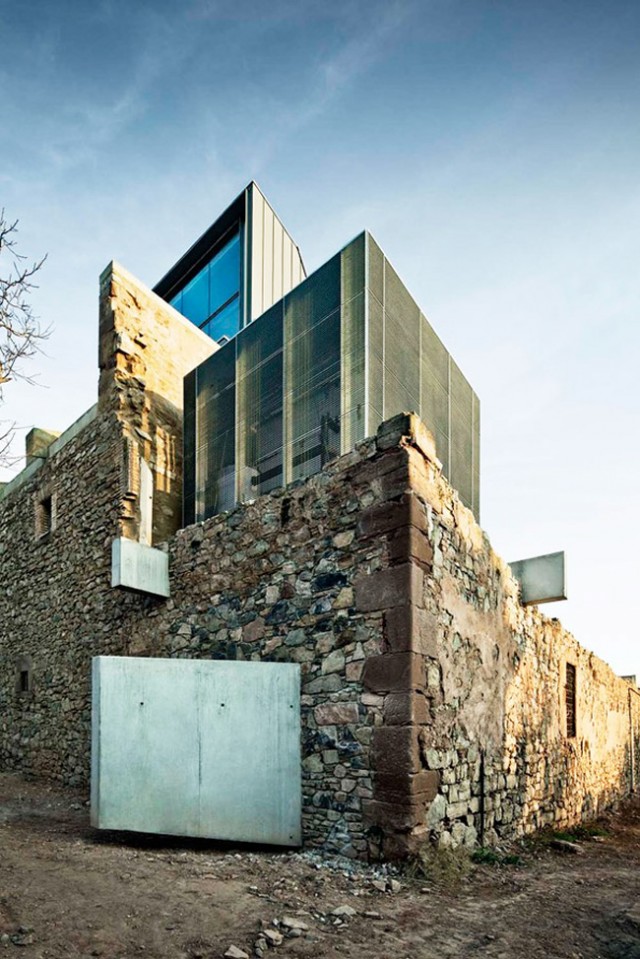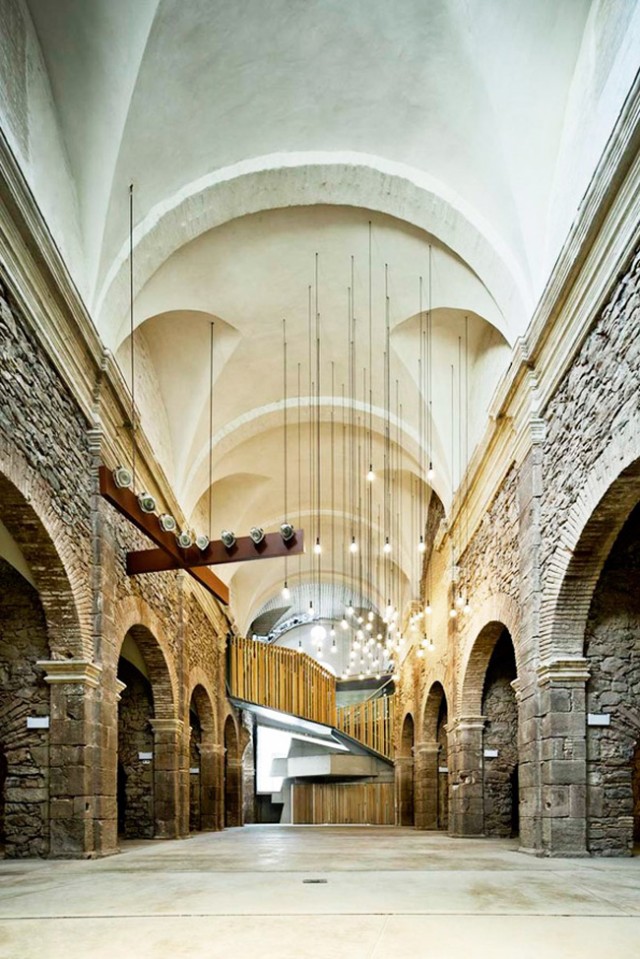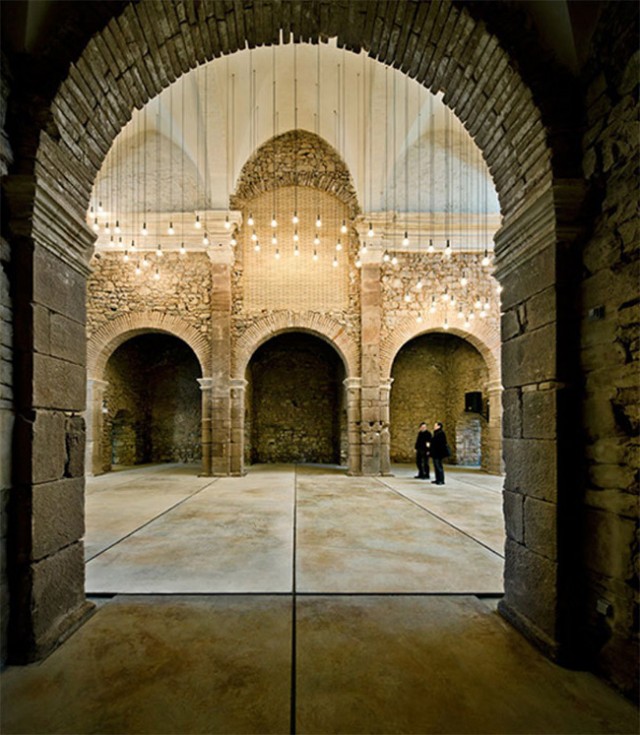 Tempo e natura fanno il loro corso. E il patrimonio storico-artistico ci saluta. Ma David Closes non ci sta. Ecco come ha recuperato la chiesa di S. Francesc con un maquillage contemporaneo. Il segreto? Mostrare rughe e protesi, insieme. Chi ha detto che il degrado è un disvalore? Un certo Baudelaire insegnava come il poeta somiglia a un albatro, magnifico in cielo ma goffo e decadente quando si posa sulla nave.
Prendete allora quest'immagine e applicatela all'intervento di David Closes al convento di Sant Francesc a Santpedor, in Spagna. Costruito tra il 1721 e il 1729, poi demolito nel 2000, dell'edificio rimane solo la chiesa, in restauro dal 2003. Closes è riuscito a conservare l'eredità storica dell'edificio (fascino delle cicatrici incluso) con l'aggiunta di nuovi valori. La chiesa è oggi un auditorium e uno spazio culturale polifunzionale che mantiene una coerente unità architettonica.
Negli interni i punti luce sono stati progettati ad hoc in ogni area della navata per garantire la massima luminosità, ma senza alterare la qualità spaziale e le dimensioni. Per conservare l'unità di lettura, un sistema di scale e rampe permette di attraversare ogni spazio in un percorso circolare, come un libro di storia in pietra e acciaio. Chiesa diroccata, auditorium, spazio polivalente. Ci mettiamo anche la parola museo? Quasi. Presto S. Francesc sarà infatti anche un archivio storico.
[ via ]
Don't forget to follow Feeldesain on Twitter + Facebook  + Pinterest to get all the latest updates.