Clever works by Mentalgassi, a collective of street artists.
Watch the videos below!
Ci piacciono proprio molto i lavori di Mentalgassi, il collettivo di street-art che ha realizzato i volti umani sulle inferriate di cui vi avevamo parlato un anno fa. 'Stavolta si cimentano con diversi materiali e con una riflessione sul rapporto tra abitanti e architettura urbana già iniziata precedentemente.
Il risultato è un'altra serie di installazioni, in cui numerosi ritratti di persone sono stai applicati ai supporti più disparati.
Boe gonfiabili nelle acque di un porto, campane per la raccolta del vetro, obliteratrici dei mezzi pubblici e molti altri.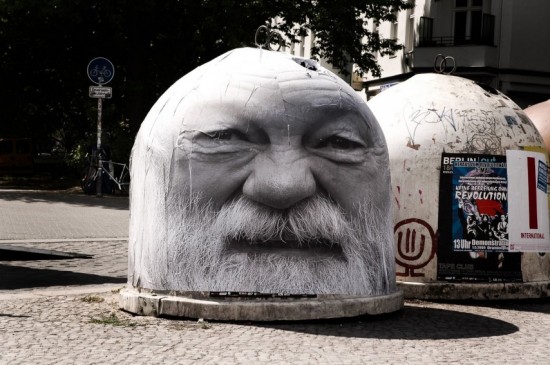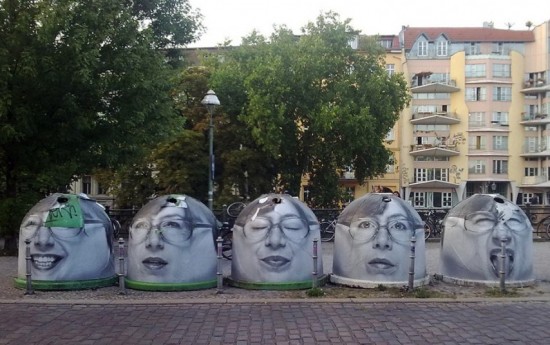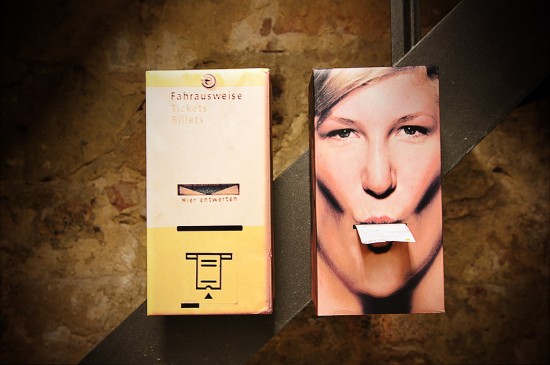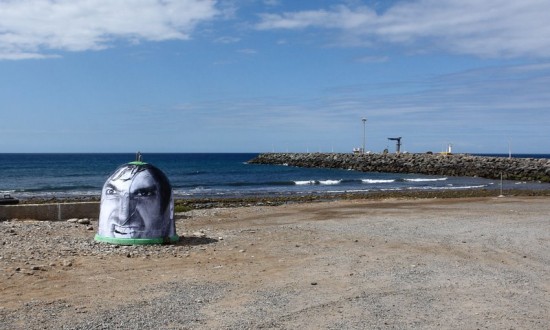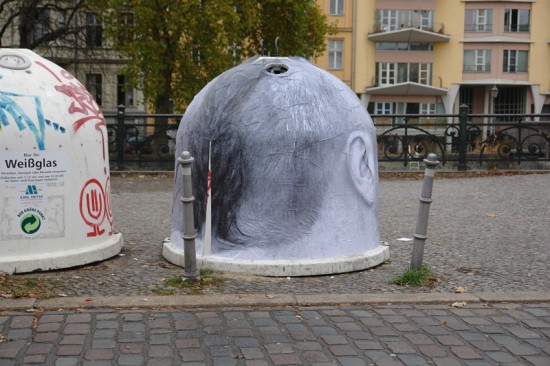 [ via ]