WHAT IS SENSU?
Sensu is two very useful tools in one. A brush and a stylus for capacitive devices like the iPad and iPhone. The rubber stylus is exposed when the brush is closed. This stylus is great for sketching and writing or as a general navigation tool. Grasp Sensu near the nib section and pull it out of the protective cap. You will reveal the capacitive bristles of the artist brush. Insert the rubber stylus into the cap and the cap becomes a handle for your brush.
"My Sunsu Brush is amazing. My favorite Kickstarter project I've backed. This is aces with Paper for iPad."
"Received my sensu brushes today. So far, they're pretty damned awesome."
"Just got my Sensu Brush and I'm impressed! Responsiveness is fantastic! Truly feels like I'm painting on the iPad!"
"just received my Sensu brush! Thanks a lot 🙂 It's wonderful…"
"I got my Sensu! I got my Sensu! I got my Sensu! First impressions: very impressive. Smooth gliding on the glass."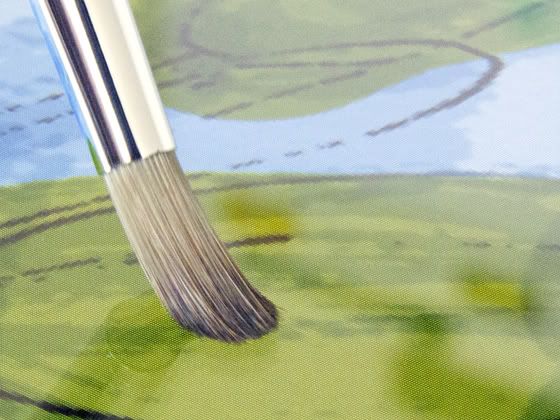 Close-up of our Sensu Brush prototype in action on the iPad.


[ via ]
Don't forget to follow Feeldesain on Twitter + Facebook  + Pinterest to get all the latest update